March 17th, I got a text from Dennis, our flower guru, asking if we should cancel our order for Easter lilies.  Together, we decided that, yes, we probably needed to cancel the order.  The next morning, this poem emerged.
Today,
we canceled
the Easter lilies–
signs of life
emerging
after traumatic death.
Symbols of rebirth,
resurrection.
Canceled.
Certainly,
Easter–
scheduled long ago–
will come,
like always.
We'll say the words.
We'll sing the songs.
We'll hear the familiar story…
But will we experience
resurrection?
Will we respond to Jesus' voice
and cast off our death clothes?
Will we emerge
from our Covid tombs
ready to live?
Despite what the president says, we won't be worshiping together in our sanctuary on Easter Sunday.  We'll do our best to tell the resurrection story online, but it won't be the same.  We'll say the words and sing the songs, but Easter's going to feel pretty different this year.
I confess, I've been pretty angry about our president's stated hope that all of this shelter-in-place thing will be over in time to have packed churches on Easter Sunday.  NO medical expert has suggested that would be wise, even in places with few Covid cases.
Once I worked through my anger, I saw the president's stated wish as a sign of anxiety.  In his anxiety about the economy and getting re-elected, our president has tried to schedule resurrection.  But, the joke's on him.  Resurrection is un-schedule-able.  Resurrection comes in its own time.  Try as we might, we can't rush resurrection.
Timing, bad timing, is the star in today's story about Lazarus.  First, this resurrection story comes two weeks before Jesus' resurrection, which is, of course, this seaon's main event.
Then you've got the weirdness of Jesus staying where he is when he gets word that Lazarus is dying, instead of going to his friend.
In addition to that, there's the awkward timing of Lazarus having been dead four days when Jesus finally arrives.  Martha–who, I'm happy to report, tested negative for Covid-19–said, "Um, Jesus, there's going to be a stench."  No loss of the sense of smell for Martha!
By the time we get to the moment when Jesus weeps over his friend's death, it seems like a thousand opportunities have been missed.  And maybe they had been.  But maybe, too, things were going so fast–like they are now with Covid–maybe circumstances were changing so fast that it just wasn't possible to get everything coordinated.  Maybe there was nothing else that could have been done.  Maybe there was no way to avoid Lazarus' death.  Maybe that's why Jesus weeps.
Maybe Jesus weeps because, sometimes, circumstances simply are what they are.  Sometimes, there literally is NOTHING we can do to alleviate suffering.  Sometimes, people experience horrible things on our watch.  Sometimes, people die on our watch.
Perhaps the hardest thing for many of us to deal with right now, is being so limited in our ability to help those who are in need.  If I've learned anything in my two years as your pastor, it's that this congregation–as a matter of faith, as a matter of justice, as a matter of acting the world into wellbeing in Jesus' name–this congregation helps people.  We go where people are hurting.  We stand with people who are experiencing injustice.  We feed the hungry and visit the imprisoned.
But now?  We can do very few of the things… that are like breathing for us.  How grateful we've been for the crew that's been providing lunches at Battery Park.  With the new restrictions, we're now having to limit that work.  We're having to limit just about everything we want to do to help others.  Is anybody else feeling disempowered by that?
There's so much uncertainty right now.  So much anxiety.  So much death.  I wouldn't mind if resurrection came early this year.  But, as the president soon will learn, you can't rush resurrection.  As much as we might like to, we can't force resurrection to happen.  What we can do, though, is to prepare ourselves to receive resurrection when it does come.
When Jesus tells Martha that Lazarus will rise again, she says, "I know he will rise again in the resurrection on the last day."  Jesus says to her, 'I am the resurrection and the life. Those who believe in me, even though they die, will live, and everyone who lives and believes in me will never die. Do you believe this?' She tells him, 'Yes, I believe that you are the Messiah.'
The belief Martha professes–an unwavering faith in Jesus, even in the face of profound uncertainty—Martha's belief in Jesus makes it possible for her to experience resurrection.  Resurrection probably was the last thing she expected that morning when she woke up.  But resurrection happened… and it happened because she was open to it happening.
So, the question becomes, not, what can we do to make resurrection happen?  The question in these uncertain times is, How might we open ourselves to experiencing resurrection, so that we don't miss it when it does come?
Friday afternoon, I participated in a conference call with other clergy and "Fletcher Tove, Buncombe County Emergency Preparedness Director.  Fletch told us that epidemiological models suggest this first round of the virus will last into the Fall.
That doesn't mean we'll be on lockdown until the Fall.  They're calling our response to the virus "the hammer and the dance."  When there's a spike in Covid cases, we'll go into shelter-in-place orders, like we're in now.  That's the "hammer" part.  When the curve flattens and the number of Covid cases goes down, restrictions will be eased and we'll go back to some semblance of normal.  That's the "dance."  When cases spike again, we'll move back into the hammer response for a few weeks, then, when the number of new cases drops, we'll go back to dance mode.  We'll be in this pattern of response until a vaccine for the virus is developed.
Today's service, with all its references to dancing, already was planned before I learned about the hammer and the dance.  When I heard Fletcher describe it, though, I realized that it's a great description of how to prepare for resurrection.  Right now, we're under the hammer…or, maybe, in the cave.  But if we are vigilant, if we keep our eyes open, if we take the reality we're living in seriously, if we stay open to it, we'll be prepared to experience resurrection whenever it chooses come.  One more poem.
Once, the leader of
a troubled nation
tried to schedule
resurrection.
He did not know that
a scheduled resurrection
is no resurrection at all.
Resurrection
can't
be
rushed.
Resurrection comes
when our hope for it has died.
Resurrection comes
when we have faced death
and accepted it.
Resurrection comes
when we let go of our need
to control
and open ourselves
to all the world offers–
joy and pain
grace and struggle
life and death
Resurrection comes to
the humble
the realistic
the compassionate
the creative
the kind.
Resurrection comes
when we least expect it.
Resurrection comes
when we most need it.
It's also true that
resurrection doesn't come
every time.
Sometimes, death is 
the last word.
But if we remain open–
our hearts
our minds
our spirits…
If we remain open…
If resurrection comes–
–whenever it comes
Then, resurrection
will come to us.
And then,
we'll dance!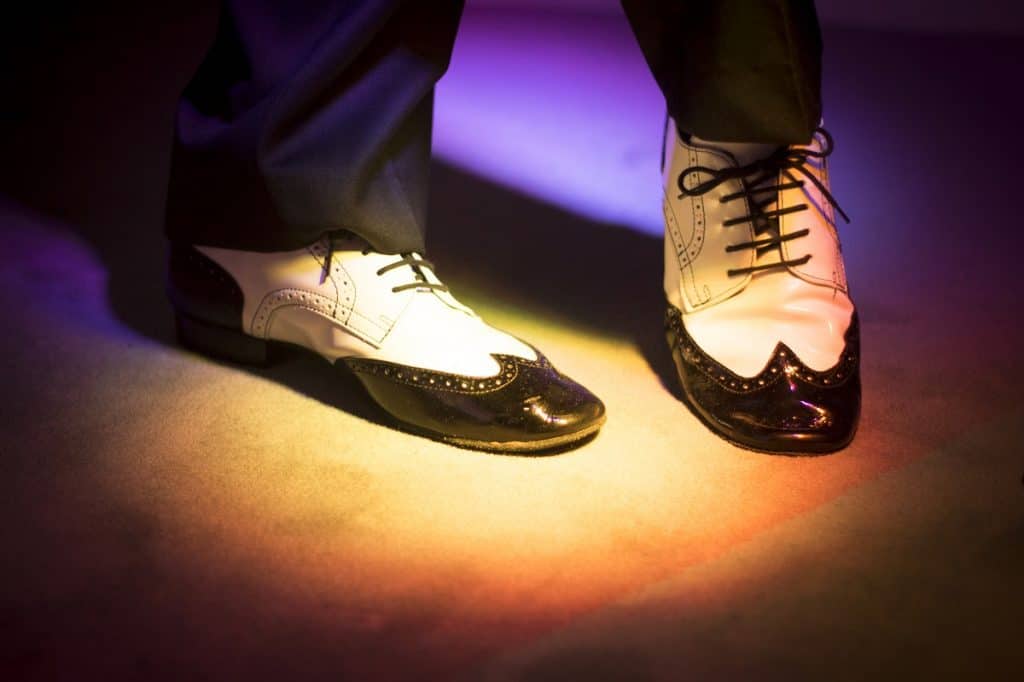 (Cue:  "I Feel Good")